ISSN 1408-8363 | E-ISSN 2590-9754
---
---
O reviji. Stati inu obstati je najpomembnejša slovenska znanstvena revija, posvečena raziskovanju protestantizma. Objavlja izvirne in pregledne članke s širšo tematiko protestantizma z različnih področij: religiologije, teologije, antropologije, jezikoslovja, sociologije, literarne, kulturne, glasbene, religijske in vojaške zgodovine ter zgodovina idej, pa tudi recenzije knjig in prevode. Revija izhaja dvakrat letno (junija in decembra) v slovenščini s povzetki v angleščini in nemščini ter je temeljni publikacijski organ za razvoj slovenske terminologije na omenjenih znanstvenih področjih. Izdajata jo Založba Univerze na Primorskem in Protestantsko društvo Primoža Trubarja.
• Navodila avtorjem
Aims and Scope. Stati inu obstati (To Stand and Withstand) is – as suggested by its title, which is a phrase taken from the (Protestant) Catechismus, published in Slovene in 1550 – dedicated to the study of Protestantism and it is the premiere Slovene journal in this field. It publishes research and review papers on various topics connected to Protestantism: religiology, theology, anthropology, linguistics, and history of literature, culture, music, religion, ideas, and warfare, as well as book reviews and translations. The journal is published biannually (in June and December) in Slovene with abstracts in English and German. It is jointly published by the University of Primorska Press and the Protestant Society Primož Trubar.
• Instructions for authors
---
Mednarodni indeksi | Indexing and Abstracting
ErihPlus · DOAJ
---
Uredništvo | Editorial Office
Slovensko protestantsko društvo Primož Trubar,
Beethovnova 9, 1000 Ljubljana
sio.editor@upr.si
Glavni urednik | Editor in Chief
Marko Kerševan, Protestantsko društvo Primož Trubar, Slovenija, sio.editor@upr.si
Odgovorni urednik | Executive Editor
Jonatan Vinkler, Univerza na Primorskem, Slovenija, editor.vinkler@gmail.com
Namestnik odgovornega urednika | Associate Editor
Nenad H. Vitorović, Protestantsko društvo Primož Trubar, Slovenija, nenadvitorovic@gmail.com

Uredniški odbor | Editorial Board
Mihael Glavan, Narodna in univerzitetna knjižnica Ljubljana, Slovenija
Igor Grdina, Znanstvenoraziskovalni center Slovenske akademije znanosti in umetnosti, Slovenija
Peter Kovačič Peršin, Protestantsko društvo Primož Trubar, Slovenija,
Fanika Krajnc-Vrečko, Teološka fakulteta Univerze v Ljubljani.
Violeta Vladimira Mesarič, Evangeličanska cerkev augsburške veroizpovedi v Sloveniji, Slovenija
Vincenc Rajšp, Slowenisches Wissenschaftsinstitut in Wien, Österreich
Cvetka Hedžet Tóth, Univerza v Ljubljani, Slovenija
Dušan Voglar, Protestantsko društvo Primož Trubar, Slovenija 
Mednarodni sosvet | International Advisory Board
Emidio Campi, Institut für Schweizerische Reformationsgeschichte, Schweiz
Silvano Cavazza, Universita' degli Studi di Trieste, Italia
Luka Ilić, Evangelische Kirchengemeinde Balzheim, Evangelische Landeskirche in Württemberg, Deutschland
Matjaž Kmecl, Univerza v Ljubljani, Slovenija
Marko Kerševan, Univerza v Ljubljani, Slovenija
Peter Kuzmič, Evanđeoski teološki fakultet Osijek, Hrvatska
Jochen Raecke, Universität Tübingen, Deutschland
Walter Sparn, Friedrich-Alexander-Universität Erlangen-Nürnberg, Deutschland
Karl W. Schwarz, Universität Wien, Österreich
Miroslav Volf, Yale University, USA

---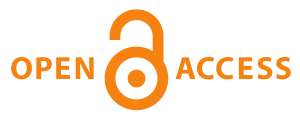 Stati inu obstati je prosto dostopna revija pod pogoji
Creative Commons CC BY-NC-ND 4.0 License.
Vsi članki so prosto in stalno dostopni na spletni strani revije takoj po objavi,
brez registracije ali naročnine. Bralci lahko brez omejitev berejo, shranjujejo, kopirajo, razširjajo in tiskajo celotna besedila vseh člankov; po njih lahko tudi brskajo in nanje naredijo povezave ter jih uporabljajo na vse druge zakonite načine.
Revija izhaja s podporo Agencije za raziskovalno dejavnost Republike Slovenije.
Revijo arhivira Narodna in Univerzitetna knjižnica.
Stati inu obstati is an open access journal distributed under the terms of the
Creative Commons CC BY-NC-ND 4.0 License.
All articles are freely and permanently accessible online immediately
upon publication, without subscription charges or registration barriers.
Readers are allowed to read, download, copy, distribute, print, search,
or link to the full texts of all articles and to use them for any other lawful purpose.
The Journal is supported by the Slovenian Research Agency.
The Journal is archived by the National and University Library of Slovenia.